About Dr. Ellis
Dr. Thomas J. Ellis' practice focuses exclusively on hip pain in the young adult (less than 65 years old), and he has developed expertise in the treatment of hip labral tears, femoroacetabular impingement, trochanteric bursitis, hip dysplasia, and hip arthritis.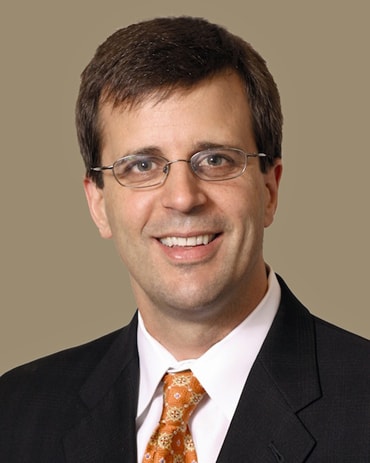 Dr. Ellis has performed over 2,000 hip arthroscopies for FAI, 300 periacetabular osteotomies for hip dysplasia, and 1,000 anterior hip replacements. His patient referrals come from Ohio, Indiana, West Virginia, Kentucky and Michigan, and he is recognized as a national expert in the treatment of hip conditions.
His team includes a physician assistant, physical therapist, and sports psychologist, providing an integrated care approach for the patient. The physical therapist is a national leader in hip rehabilitation who has taught nationally/internationally and published on the subject. The team works closely with the patient's local physical therapist to ensure the best outcome.
Dr. Ellis has an active research program. He is a member of the Multicenter Arthroscopy Study of the Hip (MASH) group, which is focused on the treatment of hip disorders. As part of his research, all surgical patients are asked to participate in an outcomes research database. This database will collect preoperative and postoperative outcome data with the goal to improve our understanding of various hip conditions.
Dr. Ellis welcomes patients seeking second opinions and will perform medical record/films reviews. Please contact our office directly at 614-827-8545 for additional information regarding record review. He is experienced in revision hip arthroscopy, including labral reconstruction and capsular management, and treatment of patients with hypermobility disorders.
Dr. Ellis obtained his undergraduate degree from Stanford University and his medical degree from Vanderbilt University. He subsequently completed his orthopedic residency at Texas A&M University. In addition, he has completed fellowship training in total joint arthroplasty and orthopedic trauma. He has been voted a Top Doctor by his peers in Columbus Monthly and Portland Monthly magazines every year since 2003.
He enjoys many other activities outside of orthopedic surgery, including spending time with his wife and three children, hunting, fishing, and watersports.
For a more detailed review of the conditions and procedures that Dr. Ellis treats, visit https://www.columbushipsurgeon.com